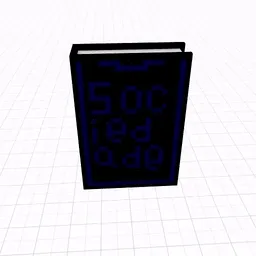 Anais da V Conferência da Sociedade Brasileira de Filosofia Analítica | Proceedings of the V Conference of the Brazilian Society of Analytic Philosophy - Near Alexandria
Event
Unit Price
Quantity
From
To
Date
Anais da V Conferência da Sociedade Brasileira de Filosofia Analítica | Proceedings of the V Conference of the Brazilian Society of Analytic Philosophy - Near Alexandria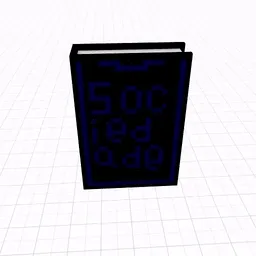 This is a book from NEAR Alexandria, the first academic library on metaverse. This 3d voxel book is inspired in a real book, and it links to it. This NFT is not the digital book it links, but it is a way to publicize the book, that remains as open knowledge. Book organized by Felipe Rocha L. Santos, José Leonardo Ruivo, Waldomiro José da Silva Filho, with research on the following topic: Analytic Philosophy.
https://wp.ufpel.edu.br/nepfil/files/2018/09/SBFA-VFinal.pdf
This collection has no description yet. Contact the owner of this collection about setting it up on OpenSea!
Event
Unit Price
Quantity
From
To
Date