ENS Short Name Auction
Bid on your favorite 3 - 6 character ENS (Ethereum Name Service) name on OpenSea!
Bid on a name chevron_right
Purchase rare items with DAPPT
Special auction for $DAPPT hodlers, featuring Axies, CryptoMotors, Known Origin, and more!
Browse chevron_right
BLOCKLORDS
BLOCKLORDS is a smart-contract based grand strategy game where players are thr...
MarbleCards
Claim websites as unique crypto collectibles
Space Misfits
Space Misfits is a 3D Low Poly Space Sandbox MMO. As a sandbox game, players ...
War Riders
Are you ready for a real apocalypse on the blockchain? If so, then fill up you...
Somnium Space
Somnium Space is an open, social and persistent Virtual Reality world built on...
Decentraland
Decentraland is a virtual reality platform powered by the Ethereum blockchain....
The Six Dragons
Welcome to The Six Dragons, the first Blockchain-powered Open World RPG! The g...
Crypto stamp
This Crypto stamp is issued by the official Austrian Postal Service (Österreic...
Neon District
Neon District is a hybrid role-playing and asset collecting game set in a futu...
MyCryptoHeroes
Dive into the depth of the Crypto World to battle enemies and restore heroes b...
CryptoSpells
CryptoSpells is a mobile card game where players can earn virtual currency by ...
Autoglyphs
Autoglyphs are the first "on-chain" generative art on the Ethereum blockchain....
CryptoKitties
CryptoKitties is a game centered around breedable, collectible, and oh-so-ador...
BlockCities
BlockCities are Ethereum-powered cryptocollectibles of renowned buildings from...
Newest Collections
View all
CRYPTO Gallery
Meant to be hold and shared by philanthropists. Enjoy a collection of pieces of art made by artists from all the globe. For every CG Token minted a tree will be planted.
The Flamingos, Vegas City
Vegas City and Decentral Games present an entertainment and casino complex in Vegas City, Decentraland. The Flamingos is being built on 88 LAND parcels in Vegas City, Decentraland. Decentral Games are providing themed slot machines on launch of the project, with roulette tables and other games coming soon.
Mutant Monsters
1000s of unique Mutant Monsters. Build a team and see them multiplying secretly by cloning themselves. One day they will take over - make sure you got the best team of Mutants!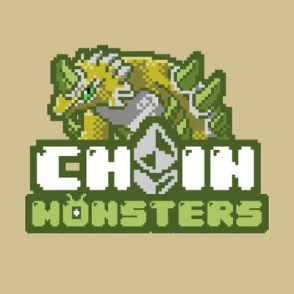 ChainmonstersMMOPresale
Join this massive online multiplayer RPG and experience an open world game inspired by Pokemon. Catch, battle, trade, or explore, and combine different types of monsters and abilities to create your own style of play. No game subscription required.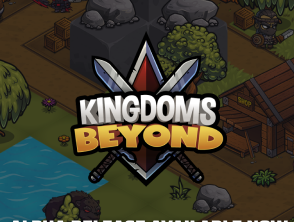 Kingdoms Beyond
Kingdoms Beyond is a free to play open-world MMORPG that can be played straight from your browser. Collect heroes, go on quests, and make new friends. Assets that you collect and earn are backed by the blockchain.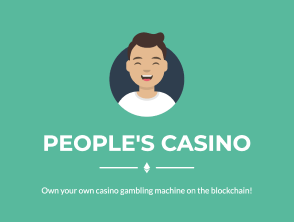 People's Casino
People's Casino allows you to purchase and run your own fully functional gambling application on the Ethereum blockchain. Each casino is a unique online gambling machine. You are responsible for supplying the house reserve, and solely benefit from all earnings.
Galaxia
A blockchain collectable game focused on managing a galactic corporation and exploring the (un)known universe.
n0shot Quests
n0shot Quests is a series of challenges created by n0shot. The game takes place entirely on Cryptovoxels.
OpenSea for Developers
Empowering developers and designers with easy-to-use, powerful tools
Create your own marketplace
Build a beautiful marketplace for your ERC721 or ERC1155 assets for free, and earn revenue on every secondary sale of your items.
Pull market data from our digital asset API
Automatically show your users their own collectibles, and become an OpenSea affiliate to monetize your user base
Collaborate with us on OpenSea Studios
Building a game? Need a white-labelled, blockchain-powered marketplace? We'll do the heavy lifting for you. Check out Ethmoji for an example.
Learn more
4,000,000+ digital items
With support for the ERC721 and ERC1155 standards on Ethereum, our ocean of digital collectibles is growing rapidly.
30,000 ETH in transaction volume
Since January 2018, over 30,000 ETH of trading volume has passed through our smart contracts.
170+ asset types
Dive into dozens of games, art collections, and collectibles — from CryptoSpaceCommanders to Axie Infinity to 0xUniverse.
Talk to us on
Discord