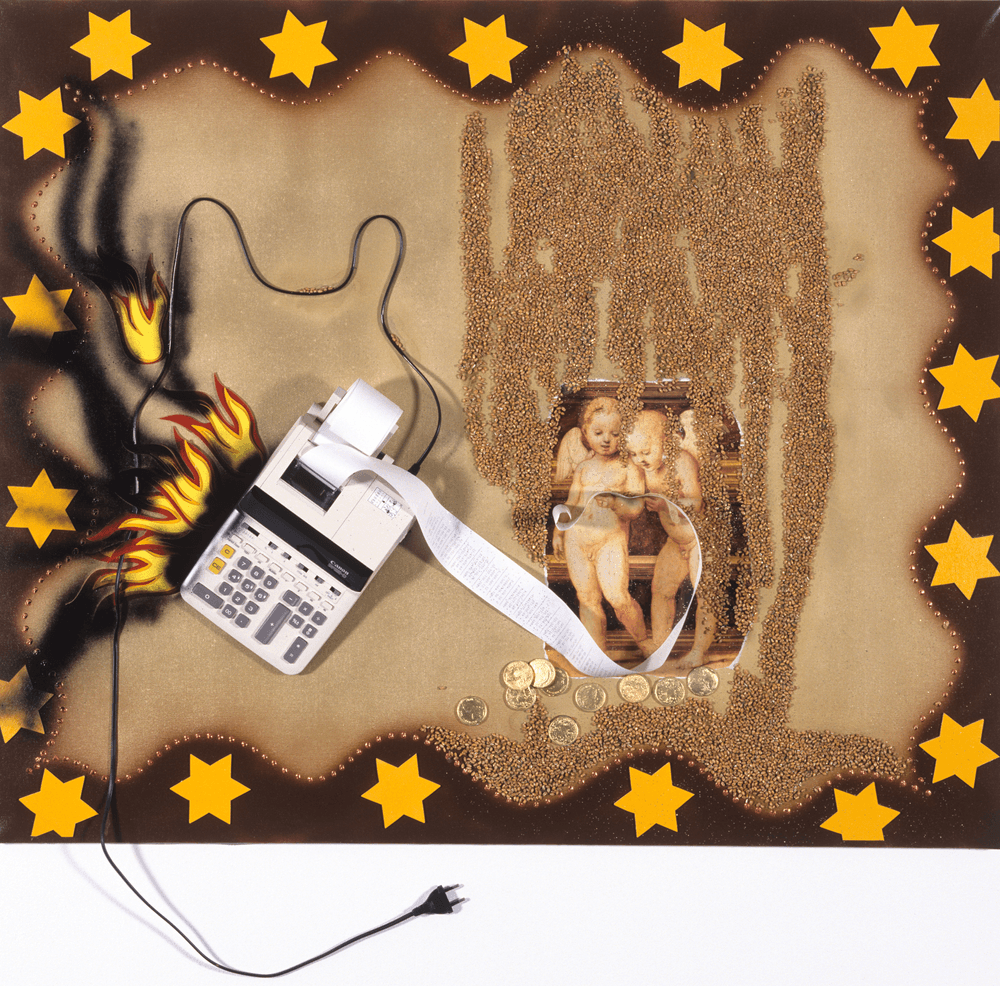 "Just look, Cherub! The notes turn into numbers. Heavenly chants become geometric series. All notes double. 1 becomes 2, 2 becomes 4, 4 becomes 8. Oh, God, oh God! My voice, which is used to free harmonies, will not go along with that. What was the composer thinking? Just look, Cherub!"
Cherubim took the strip in his hand, looked at the series of numbers with interest and said:
"You are worrying unnecessarily, Seraph. This is no song of the heavens. They are earthly sounds. It is Christmas again, and during this time, people especially try to match the immensity of heaven and to lign themselves with its size by permanent growth and doubling. As you know, the fact that the infant Jesus brought little joy into the world arises from knowledge of mystical connections and the power connected with them. Due to this, people are now trying to replace the missing spiritual values by quantitative expansion of physical and vital joy, that is partly successful, but unfortunately at the expense of the whole structure."
"That's terrible," said Seraph. "They have no idea how quickly they will reach the end! In the limited earthly space, expansion into infinity is only possible qualitatively!"
"Tell them," said Cherub, "and they will laugh at you."
"I have an idea," said Seraph. "We shower over one half of humanity with abundance so that they feel threatened to suffocate in it and give abandon it them the resulting decadence, and deprive the other half of any means of livelihood. Perhaps this will make them question their present values." "Good," said Cherub. "We'll do that; but quickly. Otherwise, we'll be too late to praise and extol the Lord of the Universe with our songs and to thank him for our wealth of ideas."
Balavat | "The Hard Reckoning"
Balavat | "The Hard Reckoning"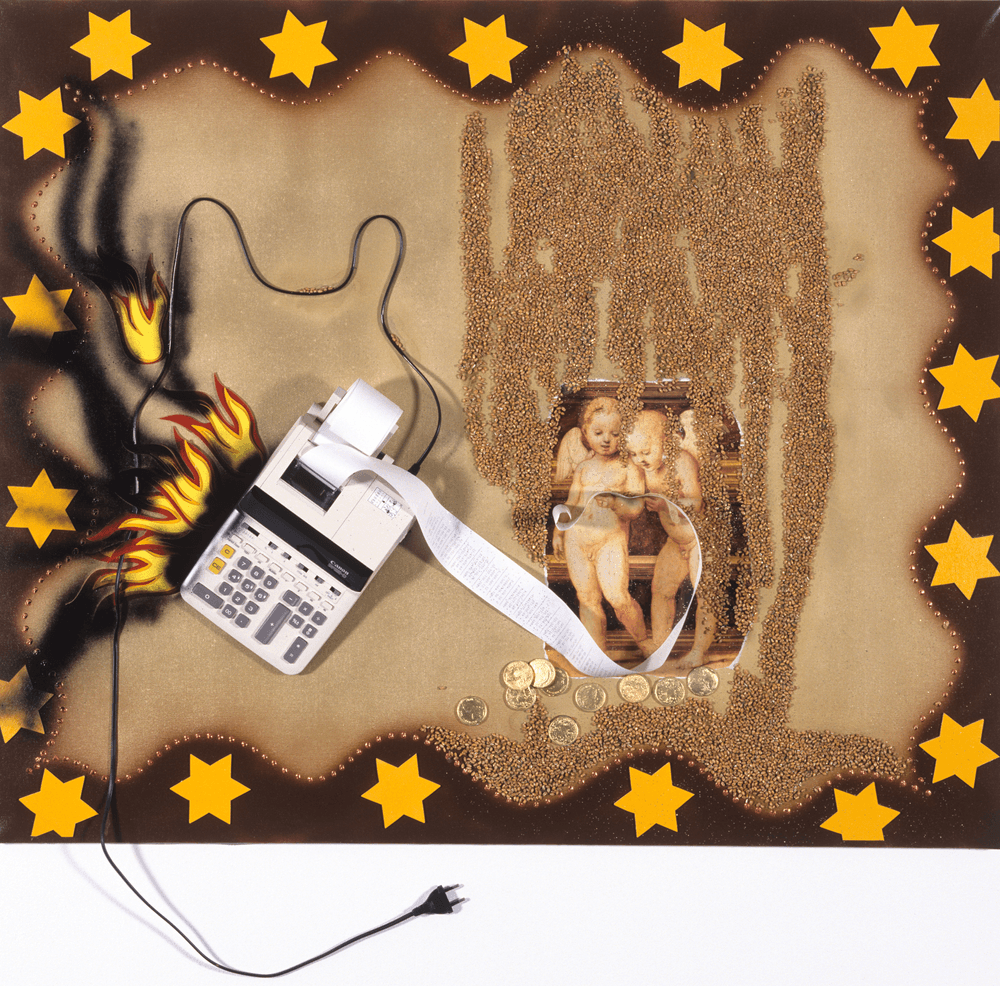 "Just look, Cherub! The notes turn into numbers. Heavenly chants become geometric series. All notes double. 1 becomes 2, 2 becomes 4, 4 becomes 8. Oh, God, oh God! My voice, which is used to free harmonies, will not go along with that. What was the composer thinking? Just look, Cherub!"
Cherubim took the strip in his hand, looked at the series of numbers with interest and said:
"You are worrying unnecessarily, Seraph. This is no song of the heavens. They are earthly sounds. It is Christmas again, and during this time, people especially try to match the immensity of heaven and to lign themselves with its size by permanent growth and doubling. As you know, the fact that the infant Jesus brought little joy into the world arises from knowledge of mystical connections and the power connected with them. Due to this, people are now trying to replace the missing spiritual values by quantitative expansion of physical and vital joy, that is partly successful, but unfortunately at the expense of the whole structure."
"That's terrible," said Seraph. "They have no idea how quickly they will reach the end! In the limited earthly space, expansion into infinity is only possible qualitatively!"
"Tell them," said Cherub, "and they will laugh at you."
"I have an idea," said Seraph. "We shower over one half of humanity with abundance so that they feel threatened to suffocate in it and give abandon it them the resulting decadence, and deprive the other half of any means of livelihood. Perhaps this will make them question their present values." "Good," said Cherub. "We'll do that; but quickly. Otherwise, we'll be too late to praise and extol the Lord of the Universe with our songs and to thank him for our wealth of ideas."