135m² parcel near Doom in Origin City, 184m from the origin, with a 7m build height and near to Fix Center, Mouse Branch...
Morekeyboard_arrow_down
Highest offer

0.21
Suburb
Doom
1 of 131
5% have this trait
subject
About Cryptovoxels
A virtual world on the Ethereum blockchain. Build, develop and sell property on the blocks and streets of cryptovoxels. You own your own land, with your ownership recorded permanently on the blockchain.
timeline
Open Offers

for 100 Block Fork
Offerer
Amount
Offer Date
fincho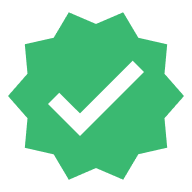 0.21
($36.48)
a year ago
history
Trading history for 100 Block Fork
Talk to us on
Discord