A toast in your honour, my friend. I'm Vulcat. Some people like to do things right, but I prefer them well done. A wise ...
Morekeyboard_arrow_down
Highest offer

0.08
Cooldown Timer
Swift (2 min)
1 of 135275
7% have this trait
Exclusivity
Exclusive
1 of 273
0.01% have this trait
Fanciness
Fancy
1 of 120809
6% have this trait
Fancy Type
Vulcat
1 of 1
Very rare trait
Virginity
Virgin
1 of 939094
50% have this trait
subject
About CryptoKitties
CryptoKitties is a game centered around breedable, collectible, and oh-so-adorable creatures we call CryptoKitties! Each cat is one-of-a-kind and 100% owned by you; it cannot be replicated, taken away, or destroyed.
timeline
Open Offers

for Vulcat
Offerer
Amount
Offer Date
fincho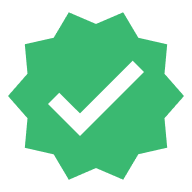 0.08
($10.34)
2 years ago
history
Trading history for Vulcat
Talk to us on
Discord