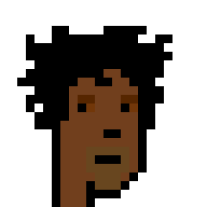 CryptoPunks
The CryptoPunks are 24x24 pixel art images, generated algorithmically. Most are punky-looking guys and girls, but there are a few rarer types mixed in: Apes, Zombies and even the odd Alien. Every punk has their own profile page th...
Go to application
---
Market Cap
Estimated:㆔ 556.63
Average Price:㆔ 0.28
---
Volume
This Week:㆔ 4.57
Total:㆔ 691.07
---
Count
Tokens:10,008
Holders:648
No events found. Try changing your search!