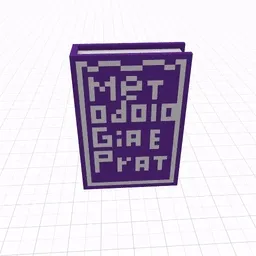 Metodologia e Prática da Pesquisa em Filosofia | Methodology and Practice of Research in Philosophy - Near Aleaxndria
Event
Unit Price
Quantity
From
To
Date
Metodologia e Prática da Pesquisa em Filosofia | Methodology and Practice of Research in Philosophy - Near Aleaxndria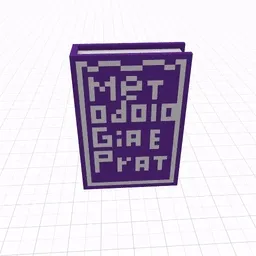 This is a book from NEAR Alexandria, the first academic library on metaverse. This 3d voxel book is inspired in a real book, and it links to it. This NFT is not the digital book it links, but it is a way to publicize the book, that remains as open knowledge. Book written by Evandro Barbosa and Thaís Christina Alves Costa, with research on the following topics:
Introduction, (1) Philosophy: Questions, (2) Philosophy: Method and Investigation, (3) Creating Philosophical Texts, (4) Monography Project.
https://wp.ufpel.edu.br/nepfil/files/2019/02/3-metodologia-e-pratica-de-pesquisa-em-filosofia.pdf
This collection has no description yet. Contact the owner of this collection about setting it up on OpenSea!
Event
Unit Price
Quantity
From
To
Date