.Kred Premium Auctions now LIVE
DNS and ENS Domains for your wallet and website
Bid Now chevron_right
.Kred Premium Auctions now LIVE
DNS and ENS Domains for your wallet and website
Bid Now chevron_right
Domains.Kred
.Kred Domains are both fully resolving DNS web and Ethereum Name Service ENS w...
Brave Frontier Heroes
BRAVE FRONTIER HEROES will use Ethereum to manage the ownership of the game as...
Somnium Space VR
Somnium Space is an open, social and persistent Virtual Reality world built on...
CryptoSpells
CryptoSpells is a mobile card game where players can earn virtual currency by ...
SuperRare
SuperRare makes it easy to create, sell, and collect rare digital art. SuperRa...
Stryking
We utilize blockchain technology to create a compelling user experience with o...
Avastars
Avastars are generative characters for the metaverse. Each one is unique and h...
Gods Unchained
Gods Unchained is a free-to-play, turn-based competitive trading card game in ...
MyCryptoHeroes
Dive into the depth of the Crypto World to battle enemies and restore heroes b...
Axie Infinity
Axie Infinity is a digital pet universe where players battle, raise, and trade...
Decentraland Names
Decentraland is an Ethereum blockchain-powered virtual world, created and owne...
F1® Delta Time
F1® Delta Time is a blockchain game on Ethereum. The game centres around the c...
Newest Collections
View all
Dark Country
Dark Country is American Gothic card game where assets owned by gamers.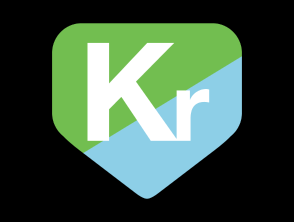 Domains.Kred
.Kred Domains are both fully resolving DNS web and Ethereum Name Service ENS wallet addresses. Create a short and memorable address to receive payments in your wallet, that can also be linked to a normal website on any device or browser!
Select Works by Michael Kagan
Michael Kagan is a New York based artist whose paintings focus primarily on space travel. He is releasing 5 different NFTs in sets of 3 or 10. Michael's paintings have been featured in galleries all over the world - they are captivating, beautiful, and hand crafted to perfection.
Cris Cyborg Collectibles
Cris Cyborg has been involved in the cryptocurrency community for a long time - from partnerships, to trading, and promoting crypto, she's done it all. And now, she's the first professional MMA fighter to create an NFT project!
Lyle Owerko Boombox Project
Lyle's been working on The Boombox Project since 2005. Works from The Boombox Project are collected by the biggest names in the music industry. Previously, the Boombox Project has encompassed photographs and sculptures - and now, a collection of NFTs on Nifty Gateway.
Math Wallet
Math Wallet is a multi-platform (mobile/desktop/hardware) universal crypto wallet that enables storage of all BTC, ETH, EOS, TRON, ONT, BinanceChain, Cosmos, Polkadot tokens, multi-chain dApp store and operates nodes for POS chain. Website:MathWallet.org
Stina Jones
Stina Jones is an independent artist, best known for her quirky character designs which incorporate her trademark use of clean lines and bright, happy colours. She has managed to find an overlap between her two main disciplines – Graphic Design and Illustration – creating her own niche in the art world.
MagNFT Chill Edition
The Gateway to All Artists
OpenSea for Developers
Empowering developers and designers with easy-to-use, powerful tools
Create your own marketplace
Build a beautiful marketplace for your ERC721 or ERC1155 assets for free, and earn revenue on every secondary sale of your items.
Pull market data from our digital asset API
Automatically show your users their own collectibles, and become an OpenSea affiliate to monetize your user base
Collaborate with us on OpenSea Studios
Building a game? Need a white-labelled, blockchain-powered marketplace? We'll do the heavy lifting for you. Check out Ethmoji for an example.
Learn more
Talk to us on
Discord